Our mandate is to bring together those interested in antique engines, steam engines, antique autos, tractors, models, etc. and exchange information regarding their care and preservation.
Memberships:
Individual: $15
Family (including children under 18): $20
Meetings are held the 4th Tuesday of each month (except for July and December) at the Bracebridge Legion at 7:30 pm.
Our show is held each year on the 2nd full weekend in July. We also participate at the Bracebridge Fall Fair with activities throughout the club grounds.
Our club sponsors a Poker Run each year, open to the public – please come out and support this rally.
Volunteers are always needed – please email us or talk to a director for more information. Our Annual General Meeting takes place in October. Newsletters with updated information on club activities are sent out three times a year.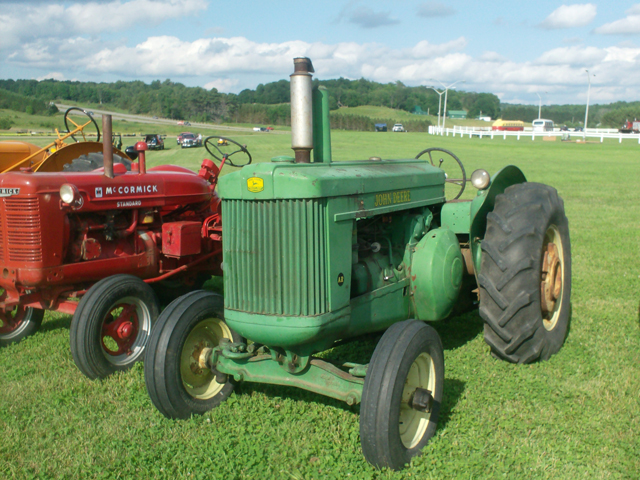 Founded in February of 1984 by a membership of only 23, the Muskoka Pioneer Power Association has grown into an organization which in 2004 (our 20th anniversary) numbered around 200. The first show in 1985 had about 100 exhibits on the grounds, now we have up to 300 and are growing every year! In its infancy our group numbered few. We started out by getting together at local Fall Agricultural Fairs with engines, tractors, water pumps, models and automobiles. There was no official name for the group; we were generally referred to as "participants in the antique display". Many of the group were members of the Georgian Bay Steam, Antique, Gas Association and members of the Muskoka Region of the Historical Automobile Society of Canada (HASC) as well as other antique clubs, most of which were outside Muskoka. As the numbers grew, talk turned to forming our own club here in Muskoka.
In February of 1984, 23 people assembled to get this idea underway. All present agreed to become directors of the Club for the first year and everyone was asked to submit names for the Club and design a logo. All this came together within the first two or three meetings and the Muskoka Pioneer Power Association was born. The logo, as shown above, incorporates a likeness of a stationary engine. It was decided to have this painted on a large 48″ circular saw blade and secured to a plywood backing. Jeff Kirton, an Ontario College of Art student, did a fine job of accomplishing this task. This sign would be taken to events to promote the Association. Farm and forest industries became the focus of our mission, and it was decided to preserve this heritage which was so significant to Muskoka. These two industries were very important in opening up this area and without them Muskoka would not be what it has become today.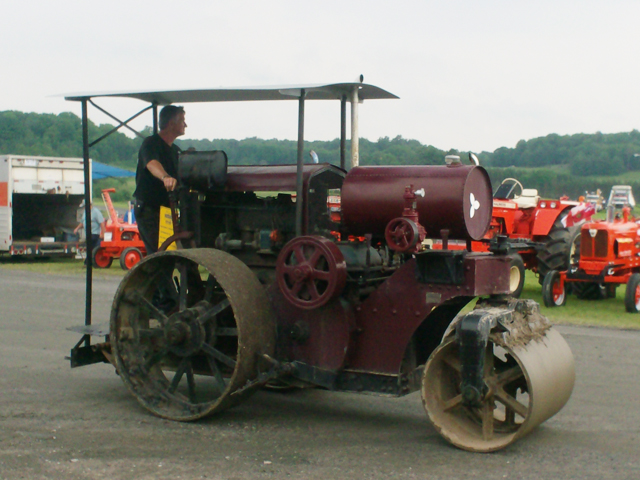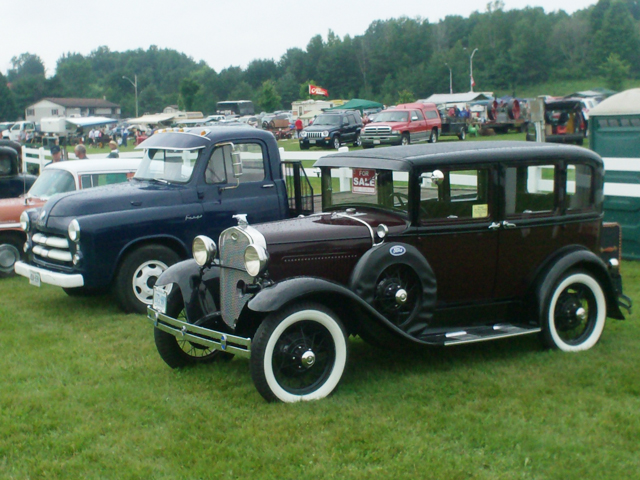 Some of the stationary engines and water pumps restored and owned by our members were used right here in Muskoka in the late 1800's when the tourist industry was just beginning and logging was opening up the areas around our beautiful lakes. The history of some member-owned antique automobiles revealed that these had been previously owned by business people here in Muskoka, as were some of the tractors and farm machinery. Even now in the 21st century, engines, tractors and farm equipment are still being recovered from islands and remote areas of the region.
2016/2017 Board of Directors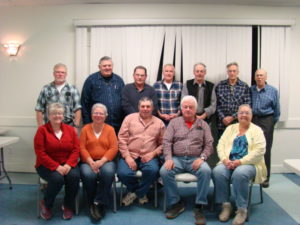 2016/2017 Board of Directors
Back: Steve Wild, Doug Taverner, Peter Schroter, Ron Leeder, Bill Hemmings, Art Yeoman, Don Gater
Front: Diane Kennedy, Donna Wild, Terry Hare, Murray Jibb, Sybil Leeder
President/Director  Terry Hare (705) 645-9119
Vice President/Director  Murray Jibb (705) 645-1954
Secretary-Treasurer/Director  Sybil Leeder (705) 645-8233
Past President/Director  Ray Leng (705) 645-6546
Director  Bill Hemmings (705) 645-5295
Director  Diane Kennedy (705) 645-7681
Director  Steve Wild (705) 644-9218
Director  Peter Schroter (705) 645-6756
Director  Don Gater (705) 646-1385
Director  Art Yeoman (705) 645-8145
Director Donna Wild (705) 644-9218
Director Doug Taverner (705) 687-2401
Director Ron Leeder (705) 645-8233